This site talks a lot of programming, but I'm not always in front of my computer !
I pass very pleasant time playing guitar.

My first cool guitar was Cort X-2 guitar. The design of this guitar is really amazing, and metallic red produce overall cool reflection.
The pickups aren't the best, but we can't ask better to such cheap guitar.

Cort X-2 Electric Guitar
Later, I've trade it with this cool Ibanez SA-160 guitar.
Here are some pics just after a clean-up and a fresh set of strings.


Ibanez SA Electric Guitar (SA-160)
I've tried also some guitar with floyd-rose, but I don't like this kind of bridges. It's too much a pain (and a loose of time) to tune the guitar after a string change.


All those guitar have now found new owners, and I now own myself a Fender Stratocaster (a Strat+ model).
It's a 20 year old guitar, so I'm not afraid to damage it or to put my fingers in the electronics ;)

Here are some pictures of the guitar with the old electronic :

Fander Strat+ before
I've changed the pickups (with a set of Fender SCN) and replace all the electronic.
The pickguard has been replaced (old one was damaged), and the guitar finally now looks like :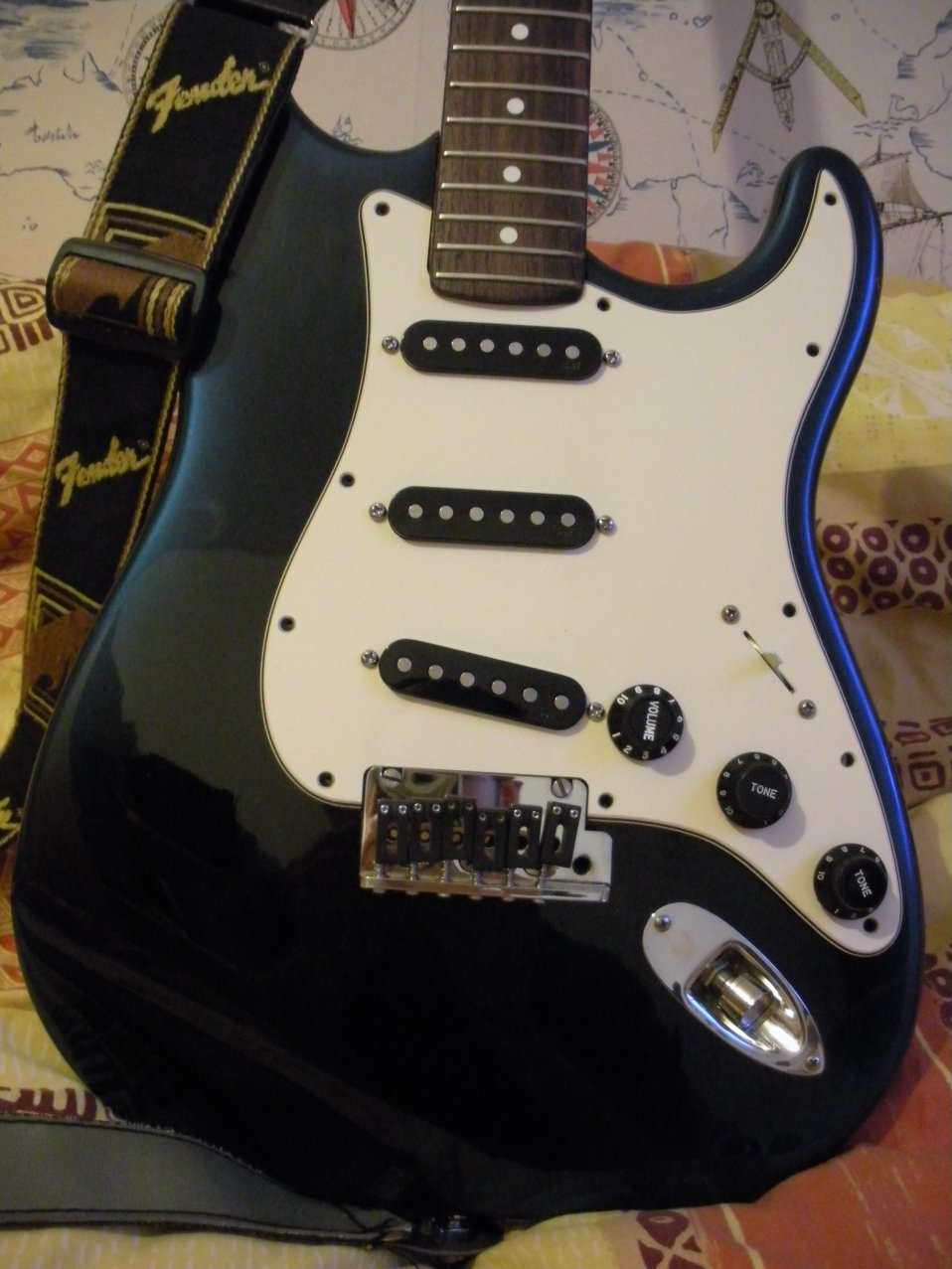 Fender Strat+ after with SCN pickups
I've installed a fresh new set of strings, and plug the guitar in my amp (Vox AC4TV). With luck, everything was fonctional ;)
There's still the selector button missing, it will be installed when my guitar shop will receive it !

| | |
| --- | --- |
| Last modified on 03/06/2010 | |
| Copyright © 2004-2010 Jérôme JOUVIE - All rights reserved. | http://jerome.jouvie.free.fr/ |